48th Annual Winter Conference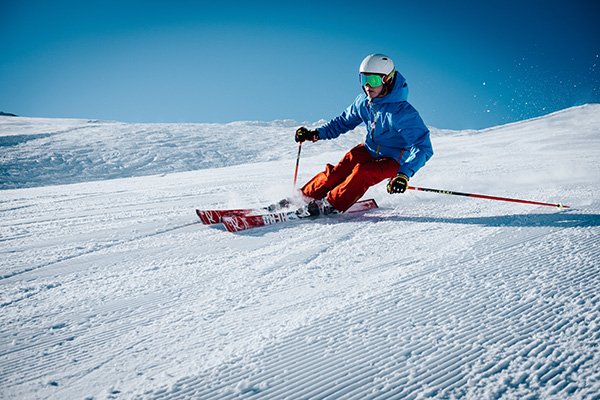 The Winter Conference on the Neurobiology of Learning and Memory will be held January 4-7, 2024 as an in-person conference in Park City, UT. We look forward to seeing you again and to the lively discussions that are a hallmark of this conference.
Meeting Program
We are excited to announce the 2024 meeting program, organized by Moriel Zelikowsky and Jason Shepherd. Links for conference registration and hotel reservations can be found on the Registration page.
Thursday, January 4, 2024
Session 1 (4-6pm): David Olton Data Blitz
Chair: Moriel Zelikowsky
Session 2 (8-10pm): New insights into in vivo functions of adult hippocampal neurogenesis.
Co-chairs: Sebnem Tuncdemir & Tiago Goncalves
Kimberly M. Christian
Sebnem N. Tuncdemir – University of Connecticut School of Medicine
Paul Frankland – University of Toronto
Juan Song – University of North Carolina
Friday, January 5, 2024
Session 3 (8-10am): The cellular and molecular mechanisms that determine accurate memory retrieval
Chair: Seetha Krishnan
Seetha Krishnan – University of Chicago
Can Dong – Stanford University
Edward Nieh – University of Virginia
Prerana Shrestha – Stony Brook University
Session 4 (4-6pm): Memory Storage: Dynamic Ensembles or Static Synapses? Part 1: Dynamic ensembles
Chair: Denise Cai
Evan Schaffer, Mt Sinai
Kari Hoffman, Vanderbilt University
Priya Rajasethupathy, Rockefeller
Mazen Kheirbek, UCSF
Session 5: (8-10pm) Memory Storage: Dynamic Ensembles or Static Synapses? Part 2: Static Synapses
Chair: Jason Shepherd
Tomas Ryan – Trinity College Dublin
Rick Huganir – Johns Hopkins University
Ulli Bayer – University of Colorado
Megha Sehgal, UCLA
Saturday, January 6, 2024
NEW: Professional Development Lunch (1:00pm)
Panel: Sheri Mizumori, Moriel Zelikowsky, Aqilah McCane
The 2024 meeting will feature our inaugural professional development event for graduate student and postdoctoral trainees! A Career Panel will include Aqilah McCane (OHSU), Moriel Zelikowsky (UUtah), Denise Cai (Mt. Sinai), and Sheri Mizumori (UWash).  It will be held Saturday January 6th, 1pm at the Park City Sheraton. Lunch will be provided. After you register for the conference, please use this link to register for the Career Panel: https://docs.google.com/forms/d/e/1FAIpQLScC2vzDh-GNYFapSvN6yJwAz0n2MmPqDQeTg6YViSV6fesQtg/viewform?usp=sf_link

Session 6 (4-6pm): Understanding how memories are modified across the lifespan
Chair: Janine Kwapis
Janine Kwapis – Pennsylvania State University
Sydney Trask – Purdue University
Boyer Winters – University of Guelph
Autumn Ivy – University of California, Irvine
Banquet, 7:30pm
Sunday, January 7, 2024
Session 7 (4-6pm): Memory circuits and their role in neurological disorders
Co-chairs: Tristan Shuman & Steve Ramirez
Tristan Shuman – Icahn School of Medicine at Mount Sinai
Steve Ramirez – Boston University
Holly Hunsberger – Rosalind Franklin University
Annabelle Singer, Emory
Session 8 (8-10pm) – Kevin Sattler Chair: Trauma Altered Neurobiology: A detailed perspective on how trauma alters the brain
Chair: Kevin Sattler
Kevin Sattler – University of Utah
Kerry Ressler – McLean Hospital; Harvard Medical School
Beka Stecky – Columbia University
Rebekah Rashford – Princeton University
Call for Data Blitz Presentations
All conference attendees are invited to participate in the Dave Olton Data Blitz Session on Jan 4. Please send your data blitz title to the session organizer, Moriel Zelikowsky or directly to the conference organizing committee (info@parkcitywinterconf.org) by the submission deadline of Dec 21, 2023. Your final slide should be sent to the session organizers by Jan 2, 2024. 
About the Conference
The Park City Winter Conference on the Neurobiology of Learning and Memory was founded in 1977 to provide researchers a forum for open, critical discussions of current theories and findings in the field of learning and memory, with approaches ranging from cellular and molecular through human behavior. A defining feature of the conference is the 50/50 rule. All too often at conferences sessions are almost entirely consumed by talks with only a few brief questions possible. Here, half of every session is dedicated to questions and discussion. This, coupled with the small format has led to the conference's reputation of being the site where we, as a field, critically assess not only what we truly know, but what we need to do to move forward.
Code of Conduct
The Winter Conference on the Neurobiology of Learning and Memory (WCNLM) seeks to provide a respectful and inclusive environment that promotes active and engaging scientific discussions about key issues facing our field. The success of the WCNLM depends on the professional and ethical conduct of all attendees throughout all formal and informal sessions of the meeting. Thus, we are dedicated to fostering a culture that welcomes attendees of all identities and career stages. We take seriously any allegations of misconduct, sexual and gender harassment, or any other harmful behaviors inconsistent with a healthy professional and personal environment.
We encourage reporting any violations of the code of conduct to the Executive Committee. When a violation is reported, a full meeting of the Executive Committee will be convened, to determine the next steps necessary to complete an inquiry and again later to decide on a course of action based on the outcome of that inquiry, maintaining full confidentiality of all involved parties to the fullest extent possible. The Executive Committee may take any of several actions it deems appropriate in the case of credible allegations. Actions can include suspending an attendee's ability to attend future meetings and referring the allegations to the organization or institution where the attendee is appointed for their review and assessment. All allegations will be reviewed.