48th Annual Winter Conference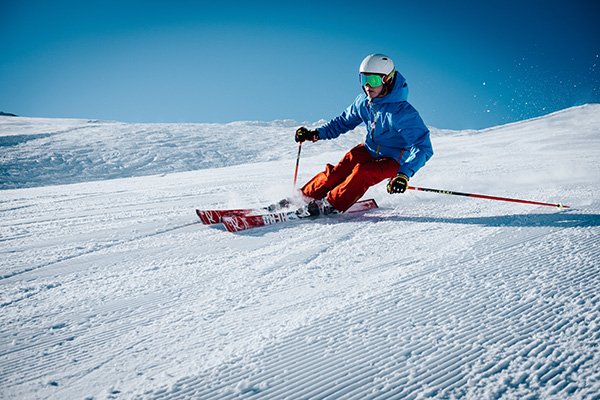 The Winter Conference on the Neurobiology of Learning and Memory will be held January 4-7, 2024 as an in-person conference in Park City, UT. We look forward to seeing you again and to the lively discussions that are a hallmark of this conference.
Call for Proposals
We kindly request session proposals for the 2024 meeting. In keeping with the established ethos of the meeting, the 1.5- or 2-hour long sessions should include three or four speakers and devote at least 50% of the time to discussion. If you wish to organize a session, please provide 1) a title, 2) names, affiliations, and emails of the speakers, 3) a paragraph summarizing the session's topic and discussion goals, and 4) a brief statement on the diversity of your session speakers. Please make sure that your proposed speakers are available and willing to participate at the conference in Park City and that they did not speak at the conference the previous year (chairing a previous session is fine).
As you consider topics to propose and speakers to be invited, keep in mind that we would like to attract new people to the meeting, especially scientists in early- to mid-career who might become regular attendees. We encourage you to consider the racial and gender diversity of your proposed panel. We will try to balance the topics according to levels of analysis and how recently the topic or speakers were included in previous conferences.
Please send proposed topics to the scientific program organizers for the 2024 meeting, Moriel Zelikowsky (University of Utah) and Jason Shepherd (University of Utah), or to the conference Executive Committee at info@parkcitywinterconf.org. Submissions are due by August 31, 2023.
Inquiries may be directed to the Neurobiology of Learning and Memory Winter Conference Executive Committee:
-Tim Allen, Florida International University
-Arnold Bakker, Johns Hopkins University
-Kari Hoffman, Vanderbilt University
-Brock Kirwan, Brigham Young University
-Sheri Mizumori, University of Washington
About the Conference
The Park City Winter Conference on the Neurobiology of Learning and Memory was founded in 1977 to provide researchers a forum for open, critical discussions of current theories and findings in the field of learning and memory, with approaches ranging from cellular and molecular through human behavior. A defining feature of the conference is the 50/50 rule. All too often at conferences sessions are almost entirely consumed by talks with only a few brief questions possible. Here, half of every session is dedicated to questions and discussion. This, coupled with the small format has led to the conference's reputation of being the site where we, as a field, critically assess not only what we truly know, but what we need to do to move forward.
Code of Conduct
The Winter Conference on the Neurobiology of Learning and Memory (WCNLM) seeks to provide a respectful and inclusive environment that promotes active and engaging scientific discussions about key issues facing our field. The success of the WCNLM depends on the professional and ethical conduct of all attendees throughout all formal and informal sessions of the meeting. Thus, we are dedicated to fostering a culture that welcomes attendees of all identities and career stages. We take seriously any allegations of misconduct, sexual and gender harassment, or any other harmful behaviors inconsistent with a healthy professional and personal environment.
We encourage reporting any violations of the code of conduct to the Executive Committee. When a violation is reported, a full meeting of the Executive Committee will be convened, to determine the next steps necessary to complete an inquiry and again later to decide on a course of action based on the outcome of that inquiry, maintaining full confidentiality of all involved parties to the fullest extent possible. The Executive Committee may take any of several actions it deems appropriate in the case of credible allegations. Actions can include suspending an attendee's ability to attend future meetings and referring the allegations to the organization or institution where the attendee is appointed for their review and assessment. All allegations will be reviewed.