46th Annual Winter Conference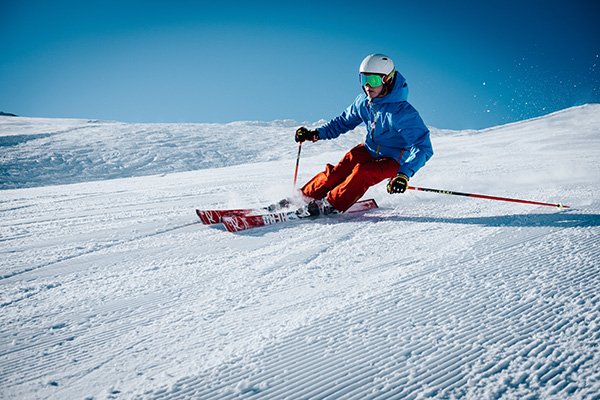 The Winter Conference on the Neurobiology of Learning and Memory will be held January 6-8, 2022 in person in Park City, UT. We look forward to seeing you again and to the lively discussions that are a hallmark of this conference.
Registration now live!
Registration for the 2022 meeting is now live. For details, see the Registration Page.
Call for Session Proposals
We still have room in the program for one or two more sessions. In keeping with the established ethos of the meeting, the 1.5- or 2-hour long sessions should include three or four speakers and devote at least 50% of the time to discussion. If you wish to organize a session, please provide 1) a title, 2) names, affiliations, and emails of the speakers and 3) a paragraph summarizing the session's topic and discussion goals. Please make sure that your proposed speakers are available and willing to participate in person at the conference in Park City.
 
As you consider topics to propose and speakers to be invited, keep in mind that we would like to attract new people to the meeting, especially scientists in early- to mid-career who might become regular attendees. We encourage you to consider the racial and gender diversity of your proposed panel. We will try to balance the topics according to levels of analysis and how recently the topic or speakers were included in previous conferences.
 
Send your proposed topics to the conference Executive Committee at info@parkcitywinterconf.org ASAP. 

Inquiries may be directed to the Neurobiology of Learning and Memory Winter Conference Executive Committee:
-Tim Allen, Florida International University
-Arnold Bakker, Johns Hopkins University
-Kari Hoffman, Vanderbilt University
-Brock Kirwan, Brigham Young University
-Sheri Mizumori, University of Washington
-Craig Stark, University of California, Irvine
Data Blitz Signup
Registered attendees are welcome to present a data blitz talk. Data blitzes are 5-min talks with a single slide containing a single take-home point. Trainees are especially encouraged to present data blitz talks. Sign up here.
About the Conference
The Park City Winter Conference on the Neurobiology of Learning and Memory was founded in 1977 to provide researchers a forum for open, critical discussions of current theories and findings in the field of learning and memory, with approaches ranging from cellular and molecular through human behavior. A defining feature of the conference is the 50/50 rule. All too often at conferences sessions are almost entirely consumed by talks with only a few brief questions possible. Here, half of every session is dedicated to questions and discussion. This, coupled with the small format has led to the conference's reputation of being the site where we, as a field, critically assess not only what we truly know, but what we need to do to move forward.